A 19-year-old waiter has been left in shock after a kind-hearted customer left him a tip of $1,000 (£640).
Brendan Motill had only just started his job at Smokey Barque BBQ in Frankfort, Illinois when he was left the generous tip alongside a $20.31 bill.
The mystery customer wrote a note on the receipt and said that it was simply a "random act of kindness" to show that the world isn't always such a "negative and violent" place.
After he received the tip, which was more than 50 times the bill, Motill told ABC 7: "My jaw dropped. I couldn't do anything. I was in shock."
The teen now hopes to use the money to fund a college course in accounting.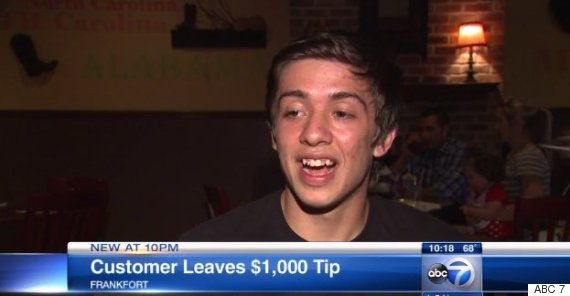 Suggest a correction